"We get the job done, no matter how big or small."
---
To set new standards of ethics and excellence in delivering to our customers superior quality and value-for-money residential and commercial work by employing a team of highly motivated and focused professionals. We arrive on time or call if we're going to be late, we do a great job, and we clean up after ourselves!
---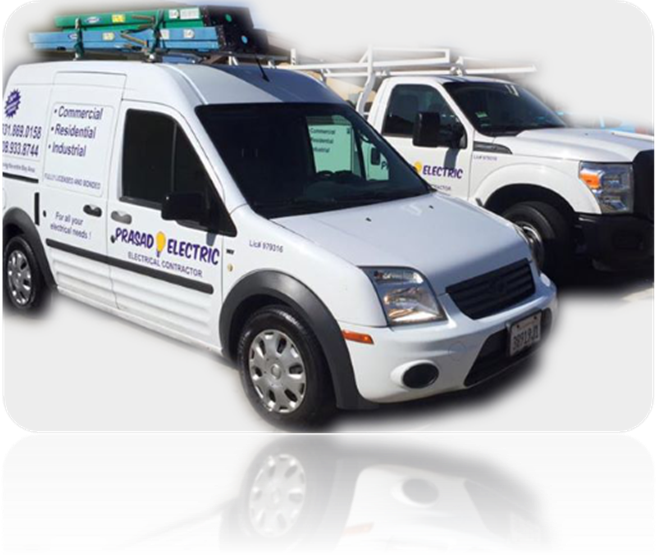 Prasad Electric is Bay Areas leading electrical service provider
---
Prasad Electric has delivered consistently high standards of service to residential and commercial customers across Entire Bay Area.
We believe that high standards begin with promptness and reliability. No matter how busy we are or how small your job, your electrician will be with you without delay and whatever time of day. Each and every one of our electricians are highly qualified and trained, so you can expect a service that is efficient and quality that will last. That's why we guarantee all our repairs.
Our ethical and professional standards are the code we live by every day. We are conscientious of your children, pets and property and we are always courteous and respectful. Your property will be left in a clean and tidy manner, so there'll be no cleaning up to do afterwards.
---
We take pride in offering a service that goes above and beyond expectations.
We love what we do, so we are always smiling. From the moment you contact us, you will have the pleasure of dealing with a friendly member of our team.